Be Careful Where You Tread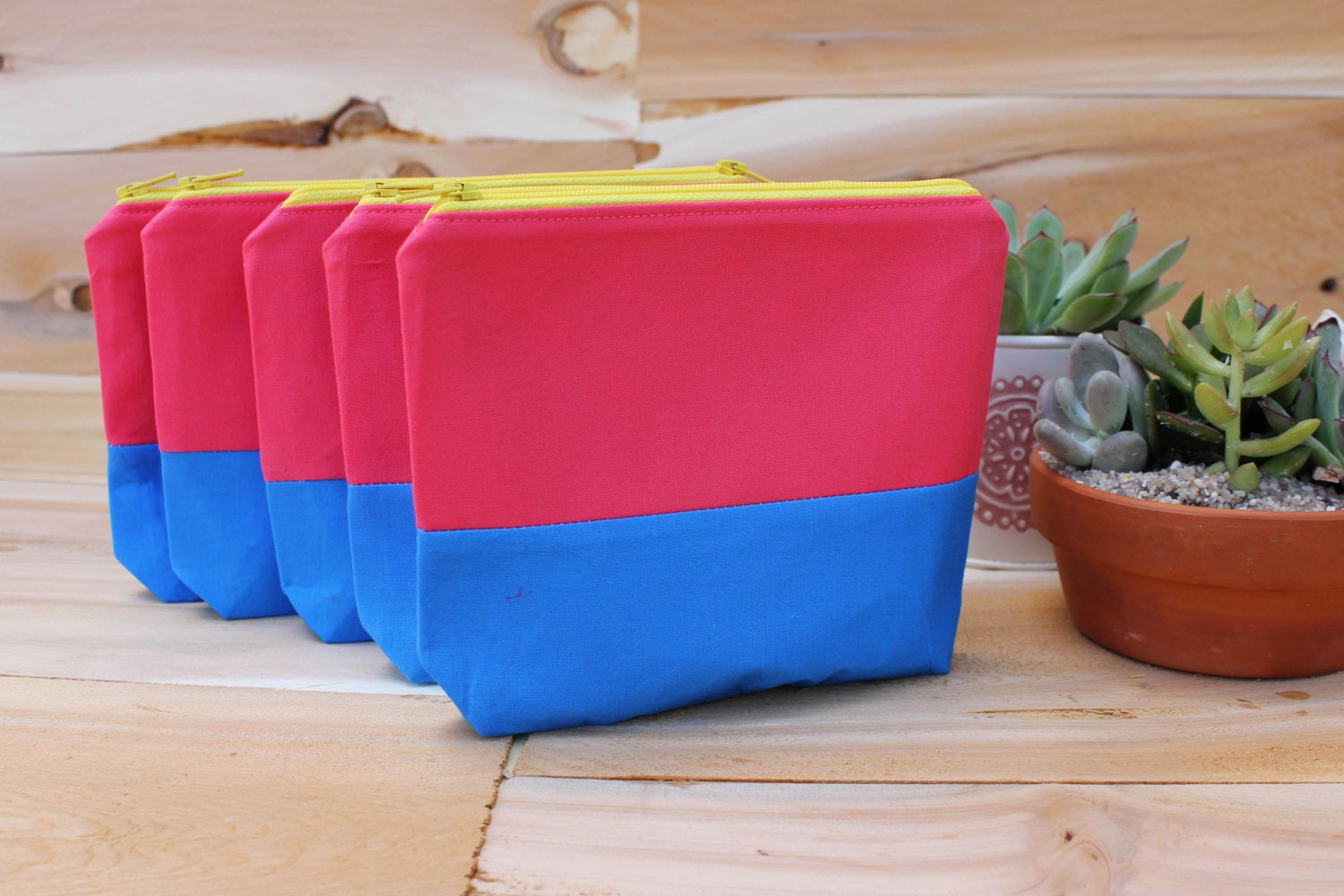 Back in late March, I started a "collaboration" with a subscription box company, selling boxes of handmade gifts. I won't go into details about what exactly happened, but I will say that I was misled from the beginning. I was told I would have to provide between 60-150 pieces, so what did I do? I went out and purchased enough fabric and supplies to make as many as 150 pieces, and I completed 67. I stopped production because of a terrible lack of communication from the company and it's a good thing I did because ultimately, they only purchased a mere 33 pieces.
Now I'm left with 34 cosmetic bags, several yards of fabric (cut and uncut), and probably about 50 bright yellow zippers. I made about a $15 profit on the whole situation. I've listed the cosmetic bags on Etsy in the event that maybe several brides-to-be would stumble upon them and order a few sets.
I've obviously learned a lot through this whole ordeal:
Always take a deposit.  The next time I secure an order of this kind, whether wholesale or something custom, I will now be requiring a deposit because let's just say that it took several weeks of email harassment to get paid.
Write up a contract.  Part of the problem with this situation was that I (stupidly) didn't have anything in writing about the terms of our business aside from a whole bunch of emails.  Always have something in writing.
Do your research.  I looked around at the company's website and social accounts and all seemed pretty active until (of course) shortly after I became involved with them.  Make sure the company you're dealing with is legit.
Get a phone number.  I couldn't call this lady!  All I had was email and it SUCKED.
So, needless to say, you'll probably see me pushing these cosmetic bags from now on because I must get rid of them.  I'm beginning to hate them.  I can practically hear them mocking me from their storage box.  If you know any brides-to-be, or anyone looking to buy some handmade favors...send them my way!