Pinterest Successes
*A brief message before your regularly scheduled post: I'm running a sale in my Etsy shop! Use coupon code OLDSTUFF for 35% off your order. THAT'S RIGHT 35% BITCHES. Runs until 9/21.*
We've all sat on Pinterest looking at all the pretty photos of projects we wish we had time to tackle: a new way to display your jewelry, some DIY wall art, a new dish. And when we finally do tackle these projects, most of the time they don't come out as planned, i.e., Pinterest Fails.
But today, I'm here to be a little more positive. I'm going to share with you my Pinterest successes. Most of them are food-related, but I have one DIY craft that actually worked and I still use it today.
I made this when I was still in college. I had just recently gotten into Pinterest and I felt like cooking something new and interesting for dinner. I have to say that this recipe is delicious. Definitely worth a try, and it's so easy to make. Link to the original pin.
Tom and I made this for dinner one New Year's Eve. My parents were out with some friends and since we had the kitchen to ourselves, Tom and I decided to skip the crowded restaurants and expensive dinners. We made these little pizzas and I highly recommend. Link to the original pin.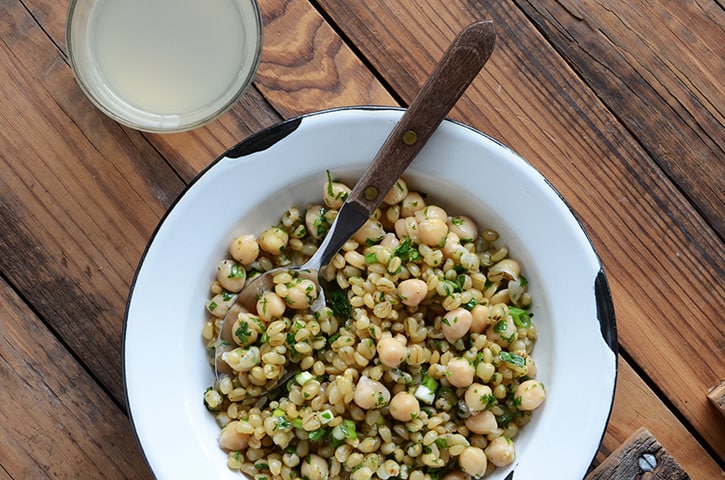 I wrote about my fondness for wheat berries a couple of weeks ago, and this is one of the variations I've tried. I haven't done this exactly by the recipe, but kind of borrowed from the idea of this. I combined arugula, feta, and chick peas with the lemon dressing. One day I'll make this by the book. Link to the original pin.
Lace & Frame Jewelry Display Idea
This image is sourced from an expired Etsy link, so here's the link to the original pin,  Again, I took the idea of this and adapted it to the materials I already had. I bought some discount ruffle-y lace from the craft store for $1 (not kidding), and took a cork board that used to hang in my room when I was in college. I stapled the lace to the board and hung earrings on it for my craft fair display. I have to say, it's worked out quite nicely.
What have been your Pinterest successes? Leave the link to your Pinterest account in the comments! I'd love to start following some more people.