Strawberry Conch with Cream Beads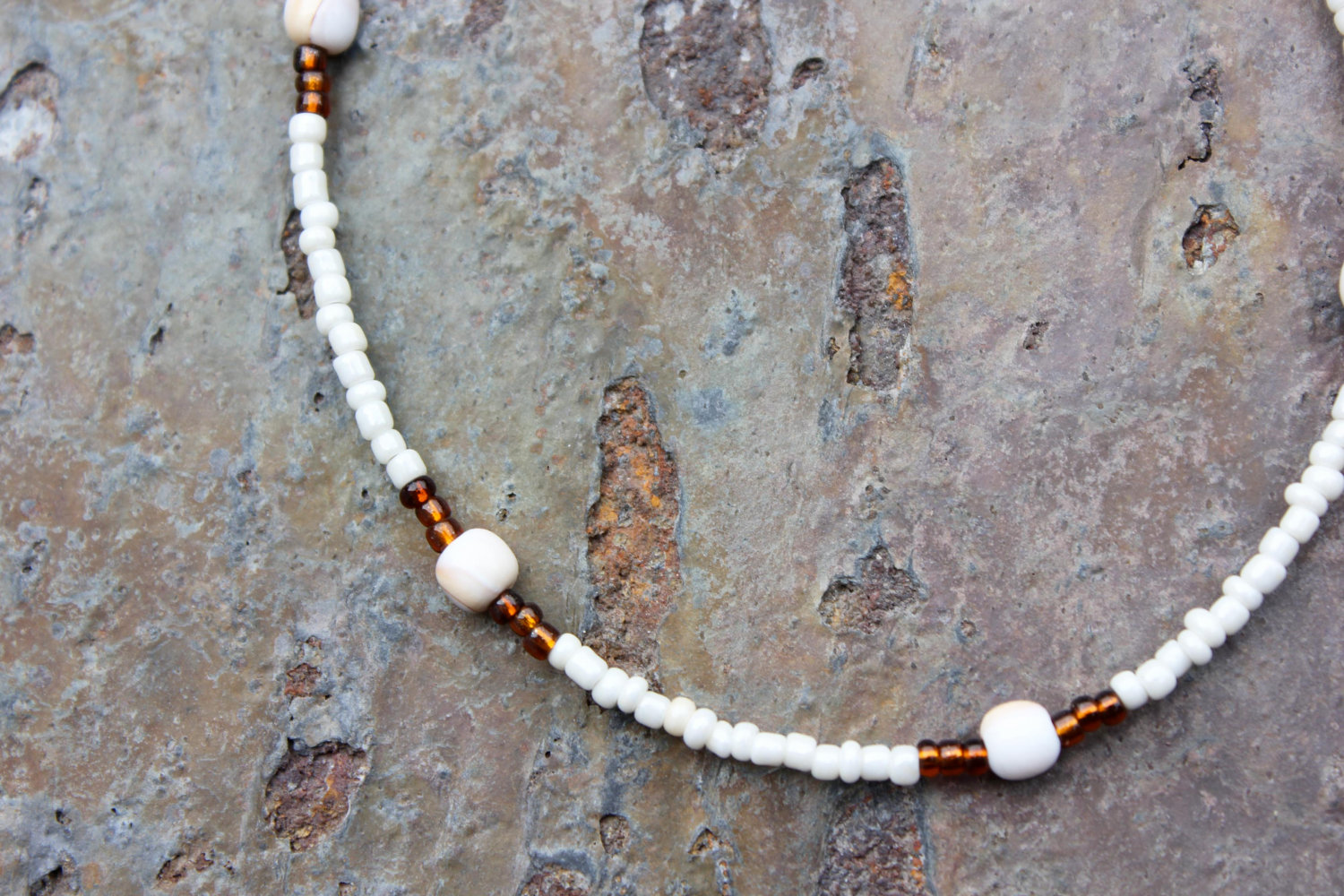 Strawberry Conch with Cream Beads
This anklet closes with a metal spring ring clasp. It is made with glass brown and cream-colored seed beads. It also contains real strawberry conch shell beads.

Story behind the design: I have different names for many of my anklets. This particular anklet is called "Two Face," because I designed it while watching The Dark Knight. I decided to play with the colors a bit and created a variation of it with magenta beads, thus calling it "Magenta Two Face."

There's an ANKLET for every foot. Will this one be for you?