Sketch Color Block Zipper Pouch - Maroon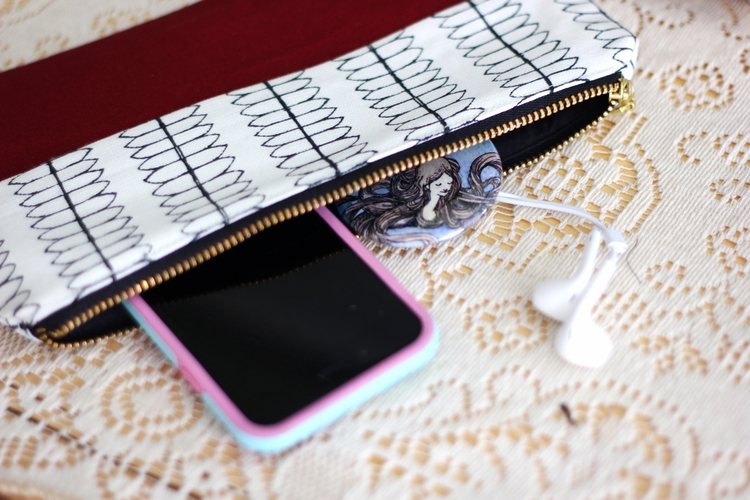 Sketch Color Block Zipper Pouch - Maroon
Don't get me wrong, I love Target and all, but isn't buying a handmade zipper pouch more interesting? Like...I made this MYSELF. I thought it, designed it, and made it. And now I'm listing it in my shop for you to buy it and cherish it forever and ever.

Here we have a nifty little zipper pouch. It's made with a heavy cotton/canvas fabric for its outer body and a quilting cotton for its lining. The pouch is made with a couple layers of fusible interfacing for some stiffness and structure. It also has a brass zipper with black ribbon for an extra touch. The geometric fabric is designed by Nate Berkus!

-- How big is it? --
9" x 5.5"

-- How does it close? --
Zipper

-- SHIPPING INFO --
Each piece comes in a bubble mailer all wrapped up cute and stuff. Upon order confirmation, you'll receive a personal email from me thanking you all over the place for ordering from me and telling you when I plan on dropping your order in the mail.