Color Block Cosmetic Pouch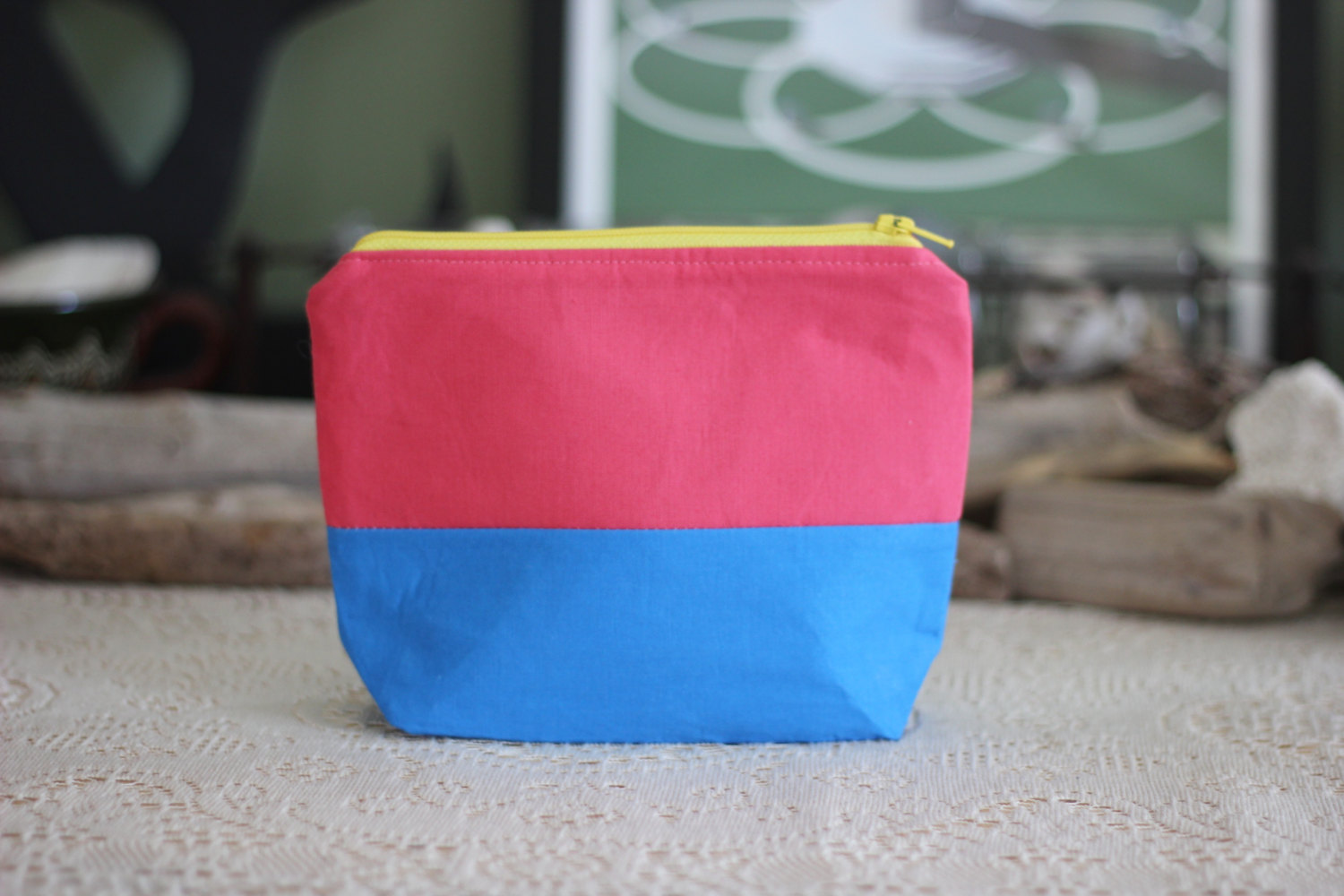 Color Block Cosmetic Pouch
Who doesn't love makeup? (Well...I don't but that's a story for another day). Anyway, if you're getting married and you want to buy a little something to show your gratitude to your bridesmaids or even the guests at your bridal shower, why not choose this cute little cosmetic pouch? It's simple, modern, and utilitarian.

-- HOW BIG IS IT? --
Each pouch is about 7x8"

-- DOES IT STAND UP? --
Why yes it does! Each pouch has a little boxy bottom to help it stand on its own when filled with your possessions.

-- WHAT ABOUT THE LINER? --
Each bag is lined with a polka dot utility fabric that can easily be wiped down with a wet paper towel when it gets full of powdery makeup stuff.

-- HOW MANY CAN I ORDER? --
This listing will allow you to purchase a single bag, but you can order in multiple quantities with a percentage discount! Please inquire via email: emily.spada[at]gmail.com.

-- HOW ABOUT SHIPPING? --
Each piece comes in a bubble mailer all wrapped up cute and stuff. Upon order confirmation, you'll receive a personal email from me thanking you all over the place for ordering from me and telling you when I plan on dropping your order in the mail.

Thanks for looking! Back to shop: http://makesbyemily.etsy.com